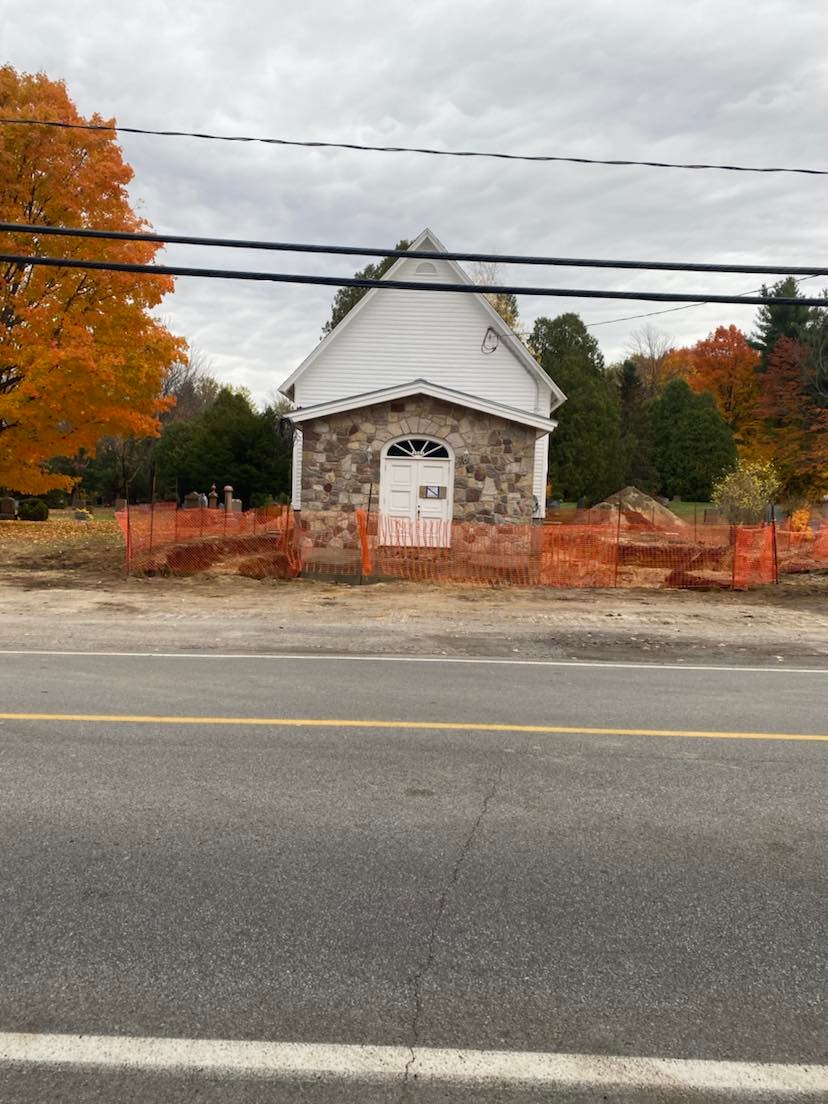 We have dreams for the Cote Church!  This fall we are installing French drains.  We also hope to be doing some more work towards the 'bigger plan'.
The Plan
We are planning to do the following work between the fall of 2022 and summer of 2023:
Installation of French drains (there were no drains before) - COMPLETED
Installation of footings, foundation and floor for an elevator extension - COMPLETED
Replacement of shingles
Building of the elevator extension
Insulation of all exterior walls
Replacement of windows
Installation of stained glass windows, a heritage from the building in Hudson
Installation of an elevator
Re-work of the washrooms to make them fully accessible
and more!
We look forward to re-opening the doors of the Cote church, making it a welcoming home for the church community and the wider community.
In the meantime, we continue to worship every Sunday in the hall at St-James Anglican Church - Click here for full info!